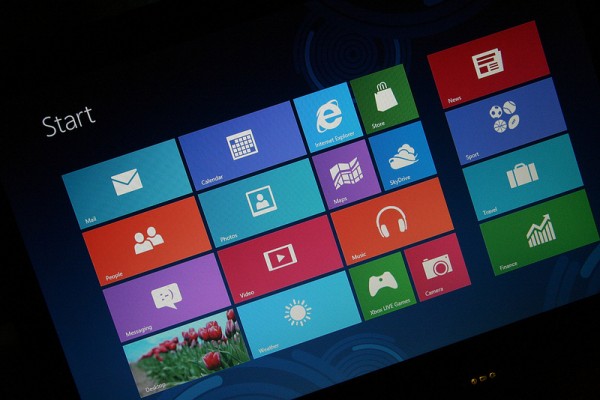 Windows 8's new Start screen evokes many emotions from customers, with most falling on either the love or hate side with almost no middle ground. However, one thing that can be agreed on is that the screen has no shortage of information. Users are bombarded with messages from Facebook, email, weather and countless other endlessly updating tiles. Now Microsoft has added one more to the perhaps overloaded mix.
Today the company announced it is pushing an update to the SkyDrive app for Windows 8 that will bring the live tile features to the cloud storage and sharing platform.
In an announcement earlier today Microsoft's Mike Torres outlined the new feature. "The SkyDrive app from the Windows Store will start showing you notifications on the live tile when you add new files to your SkyDrive". In other words, this should not be a constantly flickering icon that will be in your face. Torres went on to explain that "whenever you add new files to SkyDrive, the app tile shows you relevant details. If you add a document, you'll see the document name, along with when it was added, and what folder it's in. If you add photos, the tile gives you a nice view of those photos".
I honestly like live tiles. When I walk away from my computer I switch to the Start screen so that when I return, or even pass by, I see relevant information. Its easier than clicking on different tabs. I also realize that I very well may be part of a minority in saying that.
As for the update, it is promised to be rolling out today — apparently on a gradual basis, so don't panic if you don't have it yet. I don't either. Hopefully soon.
---
Best Microsoft MCTS Certification, Microsoft MCITP Training at certkingdom.com